After filling up at SHN for brunch, we popped into a bookstore that was in the Fremont District before heading out and onwards. My sis and friend found some books, but didn't go too crazy since they didn't have too much room in their bags 😉
Since we had to pass Troll Ave., we got to take a look at the troll statue under the highway! We didn't get too up close and personal, but we could see the eerie details from far away. He definitely did not look like this familiar face…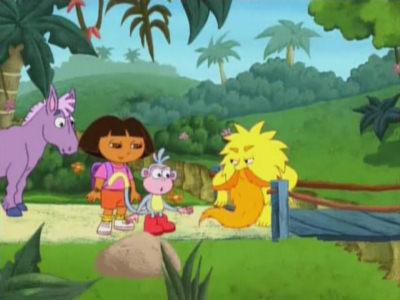 More like this…
We then stopped at a QFC to refill our Orca cards, grab some water, and use the restroom before walking further north to Green Lake.
My sis and friends are certainly not the walking type. So when I said it was only "a 1-2 mile walk to the lake" from the QFC, they weren't exactly excited since we already had to walk from the Fremont District to QFC. I was so relieved when we did make it to the lake though, and that we didn't take a wrong turn along the way. I would have faced an unbearable wrath if things had happened differently, that's for sure 😉
I do think that watching ducks take group naps and feast on seeds soaked in peanut butter being tossed out by a local made the walk much more worthwhile.
Once we had our share of nature, we took a bus westward towards University of Washington. We ended up getting off farther out than we expected, since the bus got super crowded at one point, and the three of us got separated from each other on the bus.
When we were able to reconvene at a new bus stop, we re-navigated ourselves and eventually ended up at University Village where we wanted to be.
We…well, I…was in need of a coffee, so the first thing we did was stop at a Starbucks Reserve within the shopping complex.
While our phones recharged, I recharged with a cinnamon dolce latte with a (surprising) topping of whipped cream (the baristas seem to be really artistic here, haha). My friend got a frapp, and my sis an iced tea. We also ended up sharing stuffed Bantam Bagels…so warm, chewy, creamy, and messy!
After our afternoon coffee/tea/snack, we walked around for a bit until we found ourselves right in front of Amazon Books. I knew from that point on, I had lost my sis and friend…they were eager to pounce on in and when I told them I was leaving them to find another store that was on my radar, they were already steps into the store with baskets in their hand ready to tackle all the books they could!
This gave me plenty of time to find Oiselle, a women's running apparel store based in Seattle. I had read about the brand in Runner's World and how they sponsor elite women runners. Since I was in the area, I thought it would be a fun idea to pop in and see what they had to offer.
The store itself was small in size, but they had all different sizes of shorts, running tanks to longsleeves, and a small clearance rack in the back. I took a couple things to try on, and found a pair of running shorts that I deemed as a worthy investment. Anything that works as an incentive to keep running, right?
I returned to Amazon Books, and spent another half an hour within the store waiting for the girls to finish up. Once they were all good and ready, I announced that dinner—Pizza Pi Vegan Pizzaeia—would be a good walk away, but they weren't too bummed by that since they were both in their happy place.
The walk did pose a challenge though. We had to climb three flights of stairs through what seemed like the woods over the course of the walk! My sister's bag tore, and I gave her my oversized brown bag which held my shorts.
At least all of this trekking was worth it when we came upon graffiti pizza.
Before ordering at the counter, we took the menu to a table and pondered over the options.
After much debate (it is vegan pizza after all), we decided to go with a large pizza, half "Aloha" and half "Buffalo Chicken". The employees seemed to be super accommodating and were able to fulfill our half pizza request!
Once the pizza arrived, I helped myself to an Aloha slice since that's what I wanted. My sis and friend each took a Buffalo Chicken slice, and when I helped myself to a slice after finding my first slice of Aloha disappointing, I new that my choice could have been better.
The Aloha, which was pineapple, tofurky slices, tomatoes, and mushrooms on top of red sauce, ended up being a subpar combination. I thought the tofurky would actually be cubed in form to represent Canadian bacon, but that was not the case.
The Buffalo Chicken had a kick of spice, a tangy ranch-like sauce, and seasoned soy chicken and celery bits. Overall this was obviously the winner.
But for ~$9 per person, and the option to have a large pizza split into two combinations, it was a great deal!
After pizza, we were more than ready to get back since it was starting to get colder. Even though we were having issues with our Airbnb (inconsistent wifi, no TV, no mirrors…), we did have a pretty fantastic view that added to the comfort vibe.
What are your favorite toppings and sauces for pizza?
&copy Copyright 2016 P, All rights Reserved. Written For:
Will Study for Food
Share!
0
0
0
0